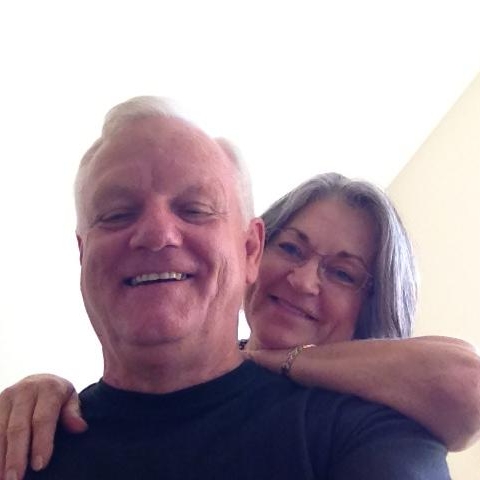 Mike Meshaw,
Pastor-Teaching & Shepherding
Mike was born and raised in Wilmington, North Carolina. He and his wife, Cheryl, have been married for 45 years and have been blessed with two sons, Michael and Adam, and five grandchildren. Mike and Cheryl have been at Grace Church since 2001. Prior to becoming the Pastor at Grace Church, he served for eight and one half years as the Associate Pastor at Grace Baptist Church in Wilmington, NC. Mike's primary role at Grace Church is preaching and teaching in the services as well as casting the overall vision for the church.
Mike is an avid sports fan! He follows East Carolina University sports and he is a lifelong fan of the Pittsburgh Pirates. He enjoys reading and studying and spending time with his wife Cheryl. He loves watching his grandchildren grow up and investing time in their lives.
Pastor Mike also spends significant time encouraging and mentoring younger pastors in the ministry! Grace Church has a tremendous heritage when it comes to sending out young families into the pastoral ministry. Mike and Cheryl love world missions and are always looking to help those who are serving on the mission field.
Jamin Shelby,
Associate Pastor
Jamin was born and raised in Jackson, Georgia. He and his wife, Kelly,
have been married for 12 years and have been blessed with 4 beautiful
children (1 girl and 3 boys), Georgia, Evan, Laith, and Shane. Jamin
previously served at Grace from 2005-2011, and from 2011-2014 served
as a Senior Pastor in South Carolina. Jamin has also served in churches
in Georgia as a Youth Pastor and a Praise and Worship Leader, along with
many other various ministry opportunities and secular positions. He also
received his Master of Divinity from New Orleans Baptist Theological
Seminary in May 2004.

Jamin's primary function and task at Grace Church is Worship Ministry.
Many times you can find Jamin pulling for his beloved Georgia Bulldogs
and playing songs on guitar for anyone who'll listen. You can contact
Jamin at the church or through email: inhisgrip11@gmail.com
Chuck Barber,
Ministry Assistant-Youth
Deacons
Deacons are servant leaders who have been called out from the congregation as men devoted to the Lord and His work.
To be a deacon is to be a man of upstanding moral character (1 Tim 3) who is devoted to the Lord and who is committed to loving, serving, and edifying the congregation.
Willie Arevalo | Frank Gautier | Keith Gay | Michael Gentile | Dave Jordan | Tom Moye | Gary Payton | Henry Postel | Rob Ricks | Dave Stahl | Josh Walker